RE:New
A 31-day Devotional to Fuel Your Pursuit of Jesus
Bruce Osborn, YMCA Director of Spiritual Development, has written an incredible devotional geared to fuel your pursuit of Jesus.
RE:New is a compilation of thirty-one of the many devotions that Bruce has written in his ministry with the Y. This is a great way to provide the healthy spiritual focus you need to start each day, and provide a month-long meeting place for you and God.
Cost of the book is $12.00 and all proceeds directly benefit the Endowment Fund for Spiritual Development. These funds ensure our ability to provide consistent spiritual care and Christian-based programming for our community.
To get your copy, stop at our Member Service Desk at either branch. Not local? Contact Bruce Osborn at bosborn@glcymca.org to purchase your copy of RE:New!
---
ABOUT THE BOOK
What is God teaching you today and where has He called you to serve Him?
Maybe it's not a journey to Chile or Mexico, or some international mission with your church or the YMCA. Maybe He just wants to teach you where you are.
If you are willing to say "yes" to His call, it starts with this thirty-one-day devotional. Dream big, grow strong, and draw close to Him. After each devotional, you'll find reflections such as:
We all have fears that hold us back. What would you say are your greatest fears right now? Write them down.
What is your typical response to trials in life? If your response is fear, anxiety, anger, or the like, what can you do to choose a better response in the future?
What is your greatest fear? Take a moment to confess that fear to God, and ask Him to give you the courage to overcome that fear, which is holding you captive.
God will never lead you to a place that He has not already prepared for you. Walk with the Lord and grow stronger in faith with the biblical wisdom in RE: New.
ABOUT THE AUTHOR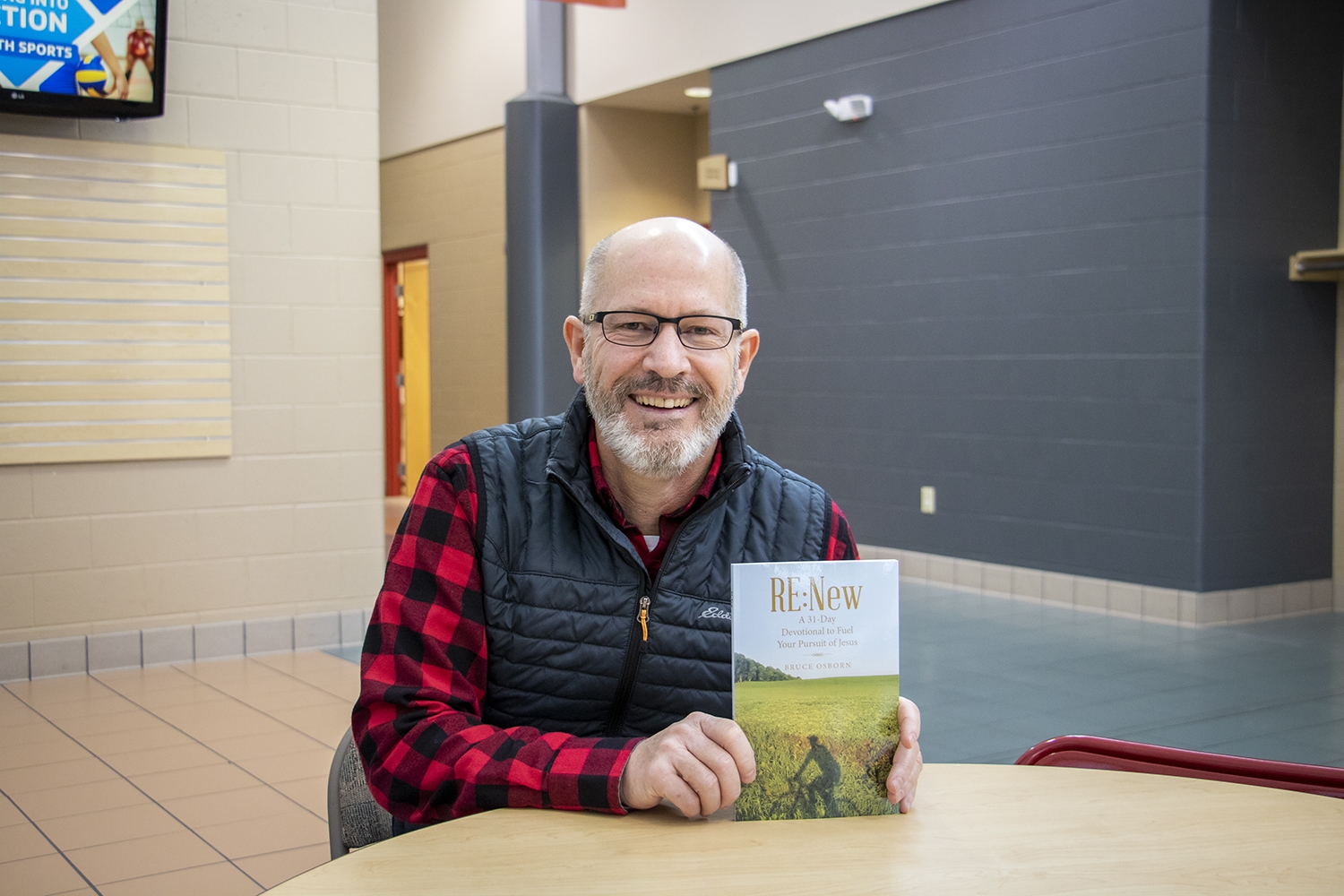 Bruce Osborn has served as staff pastor for the Glacial Community YMCA in southeast Wisconsin since August 2006. He formerly served two separate churches in associate pastoral roles in Alabama and Tennessee. He was ordained into full-time Christian ministry in 1998, upon graduation from the New Orleans Baptist Theological Seminary with a master of divinity in pastoral studies. He is also a graduate of Samford University in Birmingham, Alabama. He lives with Kim, his wife of more than thirty-one years in Oconomowoc, Wisconsin. He can be reached at bosborn@glcymca.org.