Check out our spaces designated for youth and teens at the YMCA at Pabst Farms and the Watertown Area YMCA!
THE LOUNGE (Pabst Farms Branch)
Those who come in the room will be provided with an opportunity to hang out with friends, do a puzzle, play a board game, get creative in the maker space, participate in open gaming nights & movie nights, and MORE!  
Nintendo Switch consoles will be brought out for special nights such as esports team practices and game play, 1-day tournaments, or open gaming! 
HOURS: (June 12th - Labor Day)
Mon-Thurs: 12:00pm-7:30pm
Friday: 12:00pm-6:30pm
Saturday**: 6:00am-1:00pm
Sunday**: 9:00am -1:00pm
**Family Day: With a guardian, all ages are welcome to enjoy the space!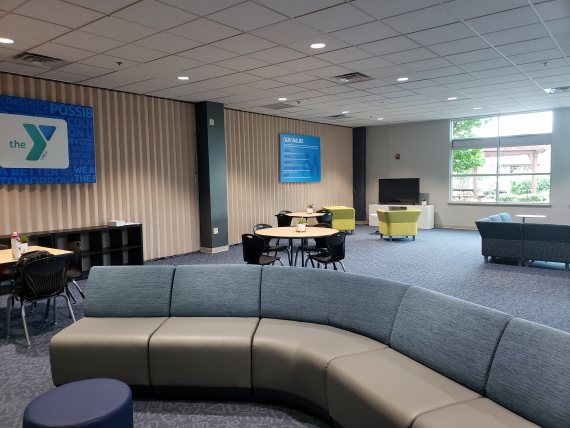 ---

YOUTH CENTER (Watertown Branch)
From air hockey and ping pong, to PS4 games and a reading nook, there is something for everyone. With the new location, Youth Center hours also include an opportunity for active play in the Martial Arts Studio. We love gathering a group together for a game of Staff vs. Kids dodgeball!
 
Supervised by a fun, caring staff member
Make new friends or hang out with existing friends in a safe space
HOURS:
Monday: 5:00-7:00 pm (Active Room)
Tuesday: 5:30-7:00 pm (Youth Room)
Wednesday: 5:00-7:00 pm (Active Room)
Thursday: 5:00-7:00 pm (Youth Room)
Youth Room: A supervised place to hang out with friends while indulging in ping pong, foosball, arts and crafts, or video games.
Active Room: We offer supervised games of dodgeball, capture the flag, variations of tag, and other games to get the heart rate going.