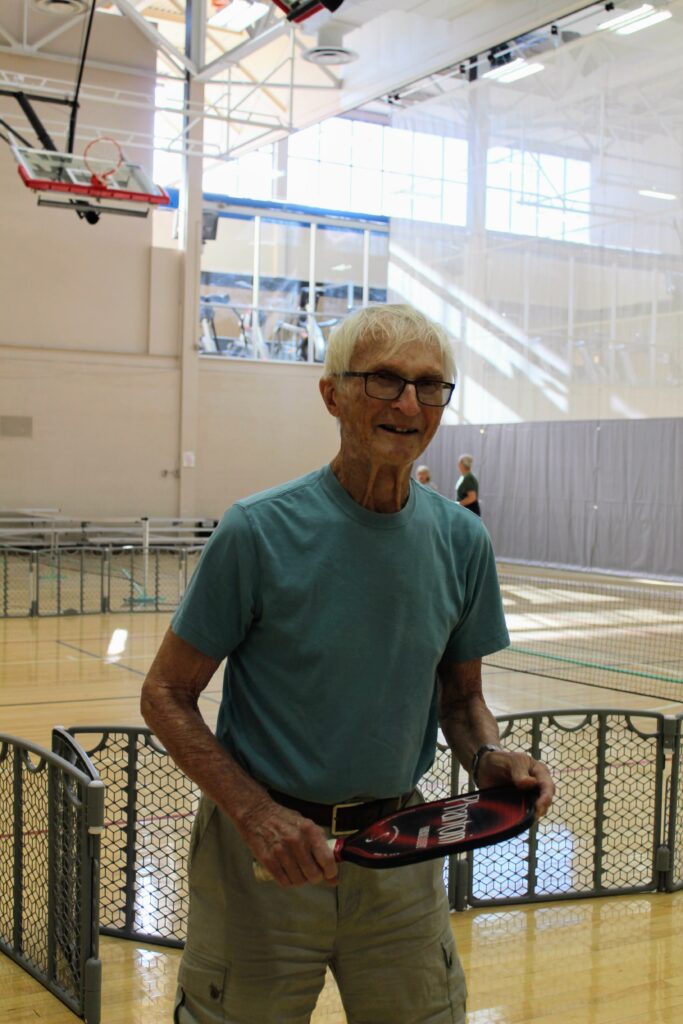 For many Y members, the sport of pickleball can be a fun workout, as well as a wonderful social activity. Gaining in popularity over the last several years, pickleball, which combines elements of tennis, badminton and ping-pong, is a simple game, appropriate for players of all ages and skill levels.
That's why you'll find 92-year old Y member, Nelson Fischer, on the pickleball court three times a week, playing a sport that has him not only staying physically fit, but also making new friends along the way.
A YMCA member since 2015, Fischer has always been active, involved in everything from downhill skiing to various team sports. But surprisingly, if you've ever had the pleasure of getting to chat with Fischer, he describes his experience with pickleball as less to do with fitness, and more to do with camaraderie among fellow players.
"As you get older," says Fischer, "you want to be around people more."
Fischer spends a lot of his time at home, caring for his wife who suffers from dementia, and values the respite for his own well-being, by playing pickleball at the Watertown Area YMCA.
Because a pickleball court is smaller than a tennis court (you can actually convert one tennis court into four pickleball courts), gameplay allows players to be close enough to one another that they can hold conversations. 
"I'm so thankful for the friends I've made here, and realize how important it truly is," says Fischer. "My time here at the Y, playing pickleball, has made me feel younger, both physically and mentally."