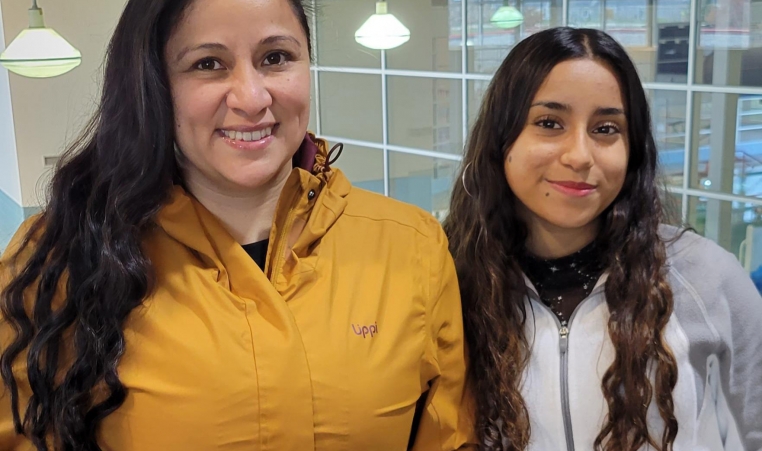 On November 7th, Paulina Ampuero and Antonella Campos will arrive in Wisconsin for a four week visit from Chile. Paulina and Antonella have become great friends of the Glacial Community YMCA through the relationship we have established with the YMCA in Chile and by partnering with the Chile Coalition of the Y-USA and the Greater Ft. Wayne, Indiana YMCA.
Paulina (Pauli) has served on the staff team of the Concepcion YMCA in their Youth Leadership program and has worn many hats as a leader there, motivated to make a difference in the next generation for good. She loves the YMCA of Latin America and has long desired to travel to the U.S. to learn more about how the Y operates here. This will be her first visit to the United States. She doesn't speak English, but is wanting to learn. When you get to know Pauli, you will realize that love has no language barrier.
Antonella (Anto) has grown up in the Y, learning how to be a leader in the Concepcion YMCA's youth leaders program, under Pauli's direction.  During our team's visit to Valparaiso, Chile last year, Anto became a part of our work by building close relationships with each of the team members and serving alongside us for the week. She's in her first year in college, and like Pauli, and from the encouragement by her parents, has wanted to have a cross-cultural experience in the United States during her schooling.  This is her opportunity. She speaks English and will be able to communicate easily while here. You will love her energy and desire to learn. And like Pauli, and most Latinos, love of others comes easy for her. 
We hope you will join us here at the Glacial Community YMCA by welcoming these two beautiful souls to the United States, to Wisconsin, and to our Y.
If you would be interested in hosting Pauli and Anto for a meal in your home, contact Bruce Osborn, Director of Spiritual Development at 262-244-0085, or bosborn@glcymca.org.
Dates for stateside visit: November 7-December 3, 2021