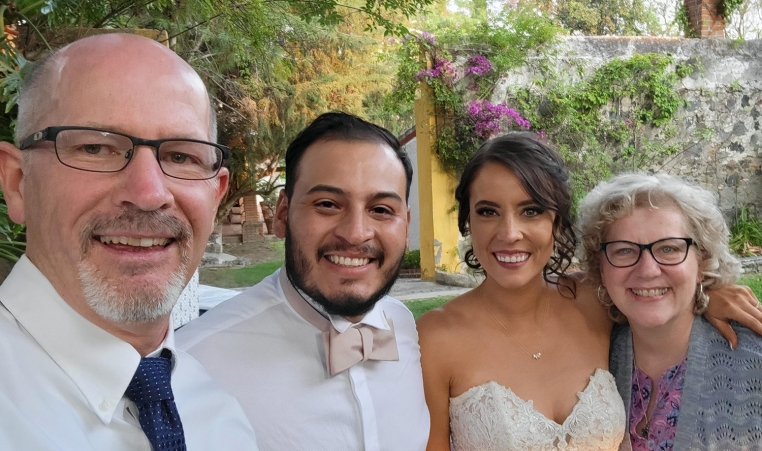 Spiritual Director, Bruce Osborn, holds a unique opportunity as Chaplain for the YMCA at Pabst Farms. Not only does he get to work alongside many of his friends, who also happen to be coworkers, but he also gets to occasionally marry them too!
Over the last 15+ years that Bruce has been on staff at the YMCA, he's had the privilege of providing wedding services for many of his fellow Y employees and their families. He even provides one on one pre-marital counseling sessions for engaged couples in a Biblically-based guide he created specifically for the Y.  "I look at it as a journey with the couple to the altar," says Osborn. "It's an important covenant they are entering together as husband and wife, and God intended that to be taken very seriously."
Married to his own wife, Kim, for the last 32 years, Bruce knows a thing or two about being in a committed relationship, even despite inevitable differences of opinion that come along in a marriage.  "Something I have learned from my own marriage, and that I get to continually pour into the lives of engaged couples, is that marriage is a process," says Osborn, "and in that process, there needs to be an abiding love, forgiveness, grace, and a deep commitment to each other, all built on the union with Christ."
Pictured in photo from left to right: Bruce Osborn, Director of Spiritual Development; Erick & Karlee Mendoza; Kim Osborn. Karlee Mendoza is a former YMCA employee, who moved to Mexico to become a missionary at Esperanza Viva. Her husband, Erick also works at a local Christian school in the area.