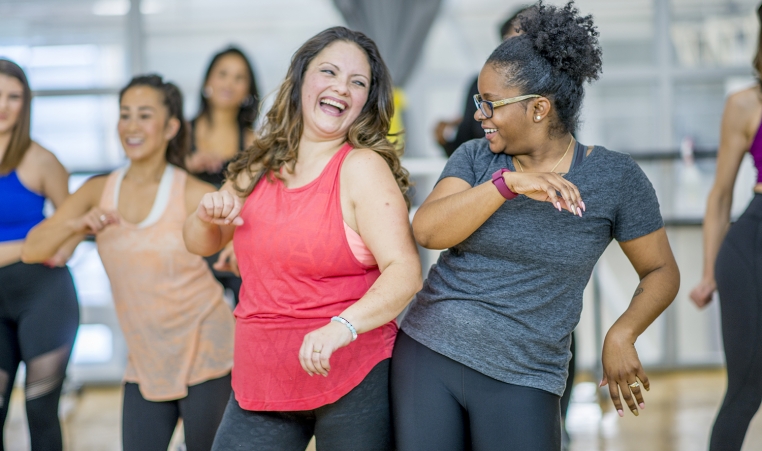 Did you know that working out with a Buddy has actually proven to increase things like overall and maintained weight loss, plus a commitment to long-term fitness?
Here are some statistics to consider:
The Y's 20/20 Member Promotion is still going strong through August 2022!
Save 20% on your monthly membership dues when you refer new friends to the Y*…
Here's how it works:
Already a Y member?  Invite a friend to join the Y and you'll both enjoy an exclusive 20% membership savings on the standard membership rate each month as long as you both remain members*. Fill out the referral form below to get started.
Not a member yet?  Join the Y with a friend and you'll both enjoy 20% savings as long as you both remain members*. One of you will need to fill out the referral form on our website. (see link here: https://www.glcymca.org/refer)
* Rules and Restrictions:
Hear firsthand how these new members have benefited from utilizing the Y's 20/20 Member Promotion…
Julie's Story -
When Julie first joined the YMCA, it was a friend from her mom's group who suggested she check it out. She loved the fact that she could drop her four younger children off at Kid's Corner while she got in her workout upstairs. 
So once Julie heard about the 20/20 Membership Promotion, she decided it was her turn to bring a friend to the Y. She describes having a workout buddy as the motivation she needs to show up and get in a workout. "When I have a friend who is there waiting for me, I have accountability and I am WAY more likely to get there and get it done."
Chrissy's Story –
After moving to a new area and wanting to meet new people, Chrissy heard about the YMCA's 20/20 Membership Promotion and decided to give it a try. She reached out to her neighbor who was already a Y member, and was able to join herself through this special referral program.
Chrissy's goals to be more active and participate in more classes are now achievable with her new YMCA membership. But even more so, she appreciates her ability to connect with new people by joining the Y.
"I have met some great people at the Y through classes and walking the track," says Chrissy, "I feel the Y is a special place and the people that work within are so welcoming."
Kristen's Story –
Kristen decided to join the YMCA, alongside her sisters, through the recent 20/20 Membership Promotion. A free trial week had encouraged her to come check out some classes, and knowing she could join at a discounted rate helped her make the decision to officially become a member.
We all know how valuable working out with a buddy can be, but it's an even bigger bonus when it's your sister. "It's so nice to have them to workout with," says Kristen. "It makes it more fun and we get to catch up on life at the same time. Plus, when I don't feel like going, they are, so it motivates me to go and vice versa."
Kristen's goals of working out more consistently and having friends to hold her accountable are all being met through joining the YMCA. She appreciates the familiar faces who make it easier to approach fellow members and feel welcomed at the Y.