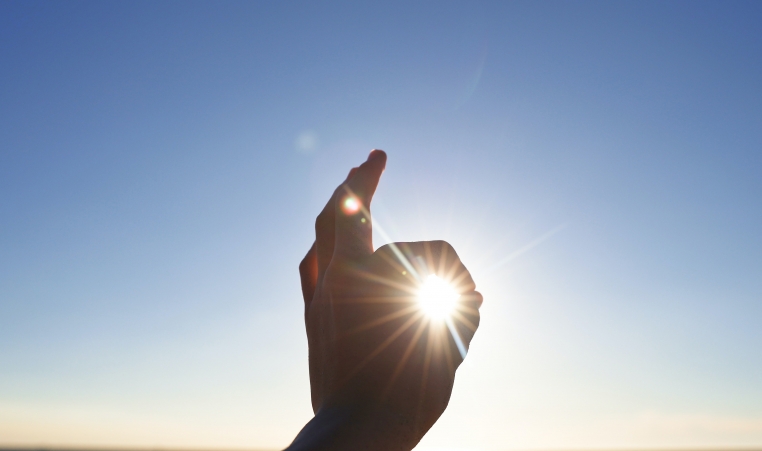 Idols. Heroes. From early childhood to somewhere in my early adult life, I, like many of you, aspired to be like those whom I looked up to. For me, it was most often a sports figure; someone who could play a game like no other; an athlete who could run faster, jump higher, and score more points than anyone else. "Someday I am going to be like him," I would think to myself as I ran down the basketball court. 
 
Maybe your hero was a musician, a teacher, a pastor, or a parent.  Whoever it was, most all of us had, and maybe still have, those whom we dreamed to become.  It could be that you reached that goal and fulfilled those desires you had early in life.  But if you're like me, those hopes and dreams are no more a reality today than they were when I first dreamed them.
 
"Be imitators of God, therefore, as dearly loved children and live a life of love, just as Christ loved us and gave himself up for us as a fragrant offering and sacrifice to God." 
Ephesians 5:1-2
 
Imitating God may seem to you an impossibility.  Truth be told, it is, unless we understand what it means to "imitate."  At a glance, we might read the Apostle Paul's encouragement here, and for the fear of failure, never even attempt it. 
 
There are a couple good definitions for the word "imitate" in my dictionary, but one stands out and I really believe this is where Paul was taking us.  To imitate is "to reproduce; copy.  To look like; resemble."  Paul is not telling us that we should be equal to God, we are simply encouraged to allow our lives to reproduce God's characteristics.  In other words, what is important to God should be important to us.  How God would respond, should be our response.  What God would say in any given situation, that's what should come out of our mouths.  We are God's offspring, His children, when we place our faith in Jesus.  His character becomes your character when you respond to Him in faith.  You are designed to be an imitator of God.
 
The question we all have to ask ourselves is this: When others look at us, who do they see?  For me, my prayer is that this world will see the character of the One who gave me life.  I will never achieve my childhood dreams to be the best athlete, musician, or teacher this world has ever seen, but in light of my relationship with God through Christ, I can certainly be who God created me to be.  And His plans for me are far better than any childhood dream we could ever imagine.  
 
Who is your idol?