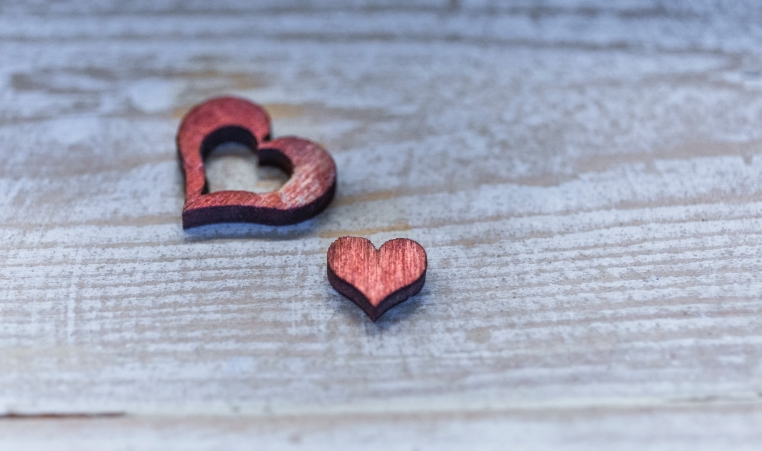 A Reflection from the Director of Spiritual Development, Bruce Osborn

There are many things I don't understand. And I am quite confident you have some too. For example, in school, I was never good at word problems in math. So I naturally dreaded the day we launched into that two-week study block. Those types of math riddles just didn't resonate with me. And those two weeks were a struggle, to say the least. Maybe that's why statistics in college gave me fits too. Today, I struggle with technology as it rapidly develops and improves by the minute. My simple mind just can't seem to grasp what is new today and outdated by tomorrow. Ask anyone who knows me and you'll soon learn that there are many more things in this life that leave me in a fog.
 
We live in a time that has many of us searching. We don't understand the decisions some of our national leaders make, from either side of the aisle. We don't understand why wars are needed to exert control in order to subdue a nation that was once free. And we struggle to find answers to the questions of life, death, and the suffering that often happens in-between. Searching for an understanding of the difficulties this life can bring has been part of the minds and hearts of men and women since the beginning of time. And will continue to be so for the generations to come.
 
In the midst of that search, and in the darkest of times, we have a promise though. And that promise can carry us when the answers just won't come. And that promise, for those of us who live by faith, supersedes our search for answers. Because we find that it soon becomes our answer. The apostle Paul shares this promise with us in Philippians 4:5-7, "The Lord is at hand; do not be anxious about anything, but in everything by prayer…with thanksgiving let your requests be made known to God. And the peace of God, which surpasses all understanding, will guard your hearts and minds in Christ Jesus."
 
For faith-filled believers, we can't fully explain, nor understand how we can be at complete peace in the middle of some of the darkest of days, except through the presence of God. We just know it's there, because He is there. We wrestle to answer why we can experience peace when the world is at war, but we know it's not possible when our eyes are not fixed on Christ. And the world will not understand our contentment when everything around seems to be crumbling. But you'll know this promise to be true. You'll be at peace because your hope is not in the things of this world, but in the hope that comes when your heart and mind are set on Jesus. You may not be able to understand it, nor explain it. But it is present. And it's there because God is there. In the midst of the ugliness of this world, God's peace is there for anyone who believes.
 
You may be struggling to find answers to the storms of this day. And if that's where you are, there is a peace that will transcend our human understanding, and it is found only in Jesus Christ. Let that peace guard your heart and mind today.