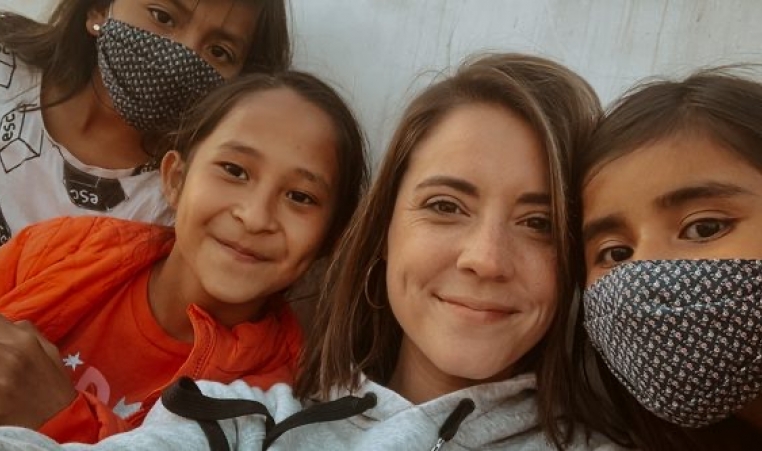 Christian principles are at the heart of our Y and the impact of our mission is felt not only in how we serve our community, but how we serve people around the world.
A few years ago, on an annual Y mission trip to Esperanza Viva (EV), an orphanage in Pueblo, Mexico, one specific Y employee's life was forever changed. It was on that trip that God began to whisper in her spirit His new assignment for her.
At the time, Karlee Webb was a Youth and Teen Director at the Y. She recalls, "That week full of love, joy, tears and seeing the restored hope in the eyes of those children lit a fire inside of me."
It wasn't until the second EV trip she took with the Y that she heard God clarify a calling to which she could no longer avoid. Upon returning to the States, she shared her feelings with Bruce Osborn, the Y's Director of Spiritual Development. The wheels were set in motion for her to return to EV through their Quest program, a six month stay that would further change the direction of her life.
Karlee shared, "I felt peace and support and love from the Y which I never wanted to truly leave, but I knew in my heart that God was calling me down there. The Y will always be part of me, not only as a stepping stone to serving full time as a missionary, but also as my support. Their constant prayers, words of encouragement, and check-ins have meant the world to me along with financially supporting me as I serve here. They are still and will always be considered my Y family."
"Our Y is truly a special place," commented Bruce Osborn. "With our exposure to international missions, it was only a matter of time before one of our own would experience a call to full time service. Our staff had the privilege to commission Karlee last year as she knew God was calling her to go and serve. It was a very unique opportunity for our team and one that underscores who we are as an organization."