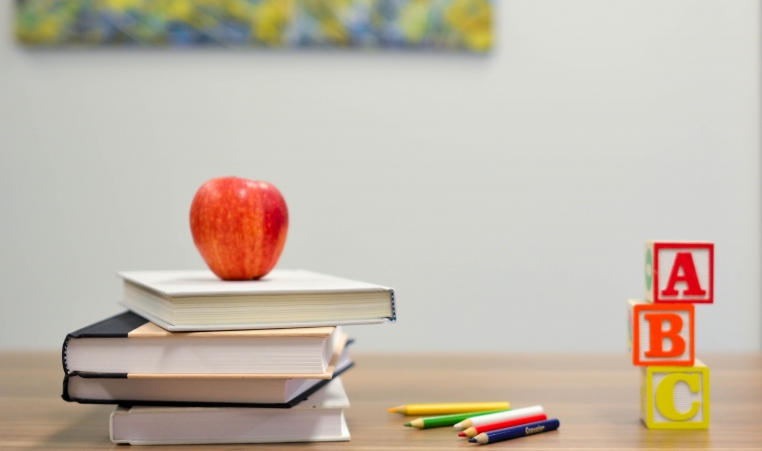 Give your kids a healthy start as they head back to school with these smart nutrition strategies:
Prioritize Breakfast: research shows that kids who eat breakfast perform better in school with higher test scores and fewer behavioral issues.   
For a quick and healthy breakfast, enjoy whole grain cereal with less than 10 grams sugar, low-fat milk, a piece of fruit, and/or yogurt. 
Provide Variety:  diverse options help ensure kids get the nutrients they need from each food group.  Mix up lunch with these wrap variations.
Spread a whole grain tortilla with mustard, hummus, or pesto. Fill with grilled chicken salad or assorted lean meats. Add cheese, tomato, sliced onion, avocado and shredded Romaine lettuce.   


 

For a Mexican theme, fill with guacamole, salsa, black beans, grilled chicken (optional), and brown rice.
Wrap in foil and pack in an insulated lunchbox. 
Prep Smart Snacks: pack a healthy lunch side or after-school snack.
Fruit cup (packaged in water or juice) or fresh fruit.

Applesauce (no sugar added).

Nuts (if age and allergy appropriate).  ALDI carries 100 calorie single serve almond packets which offers convenience and portion control.

Raw veggies such as carrot sticks, sugar snap peas, colorful snacking bell peppers, or celery sticks.

Cheese sticks — available in 2% sharp cheddar or part skim-milk mozzarella.

Individually wrapped snack bars with 3 or more grams of fiber, less than 10 grams sugar, and no more than 1gram saturated fat.  (KIND and Fiber One bars are a favorite in my house).

Yogurt with less than 10-12 grams of sugar per serving. Better yet, opt for plain and add honey or fruit.
Partner with your child: kids are more likely to accept healthy options if they are involved in the planning and preparation.  Invite them to select from a list of healthy foods and encourage them pack their own lunch.
Check out eatright.org for more back to school nutrition tips and news for kids of every age.